How to Celebrate St. Patrick's Day with Your Dog
How to Celebrate St. Patrick's Day with Your Dog
Celebrated annually on March 17, St. Patrick's Day commemorates Saint Patrick, the patron saint of Ireland. For many, this holiday is all about parades, wearing green, and indulging in traditional Irish cuisine and beverages. St. Patrick's Day isn't just a fun day for pet parents – our canine companions can join in on the fun, too! Here are a few dog-friendly ways to include your pet in your St. Patrick's Day celebrations, plus some safety tips for your furry friend.
Homemade St. Patrick's Day Snacks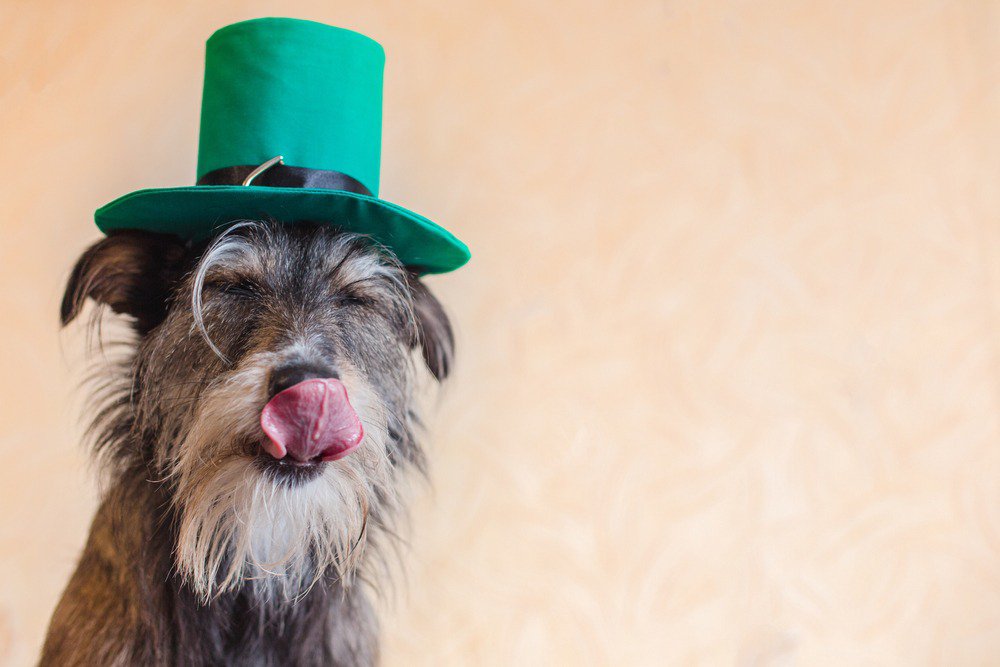 Making homemade pet treats is a great way to celebrate St. Patrick's Day. You can find many healthy and tasty pet-safe treat recipes online that are easy to make at home. Ingredients such as spinach, green, beans, and peas can be used to create a green-themed snack that will make your dog feel luckier than a four-leaf clover. When making treats at home, ensure that you're only using dog-friendly ingredients and avoiding harmful additives.
Check Out a Pet Parade
Attending a St. Patrick's Day pet parade is another fun way to get your dog involved in the celebrations. Many cities host pet-friendly parades, and you can find this information online or at the Puppy Palace. If your pet does not enjoy crowds and loud noises, a quiet walk around the neighborhood is a good option instead.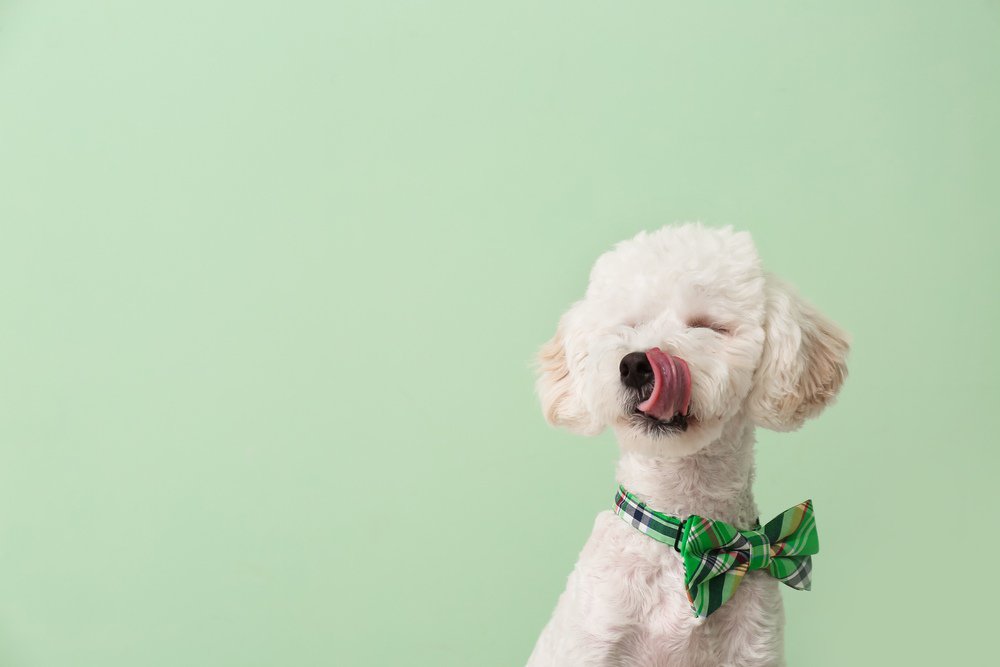 St. Patrick's Day Outfits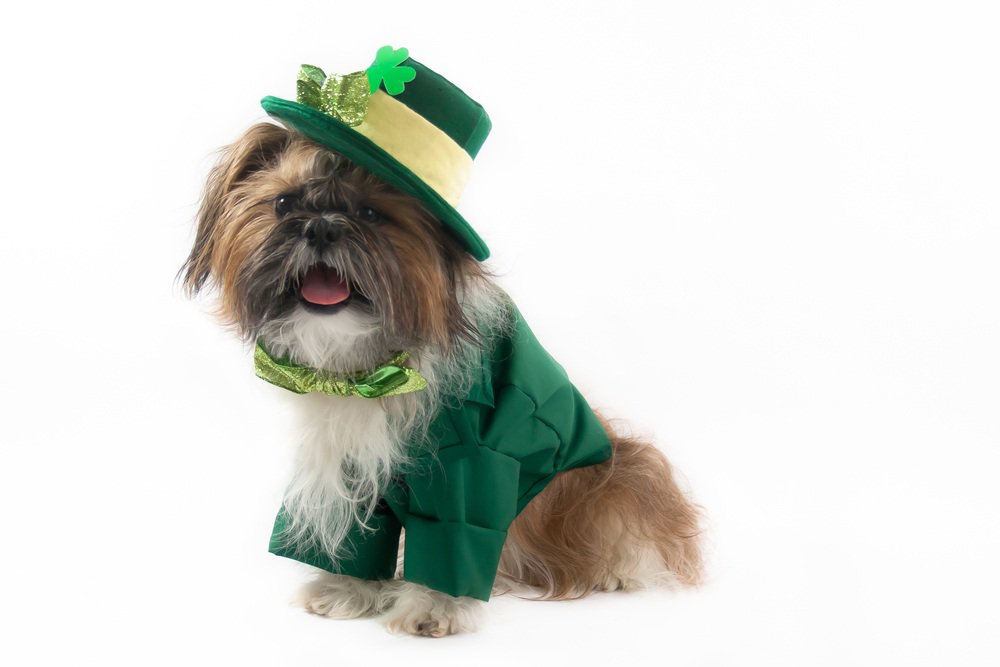 If your pet's comfortable wearing a costume, St. Patrick's Day is a great time to dress them up in their greenest attire. From hats to full outfits, there are lots of creative and cute costumes available. We recommend your pet try on their outfit before the big day to make sure it fits properly and – more importantly – your furry friend is comfortable. Costumes should not restrict your pet's movement, breathing, or vision. Be sure to supervise your pet while they're wearing the costume to ensure they do not accidentally ingest any parts of it or get tangled up. If costumes aren't your dog's thing, a simple green bandana can add a festive flair to their look.
Green Beer and Traditional Snacks
While green beer and Irish whiskey are often a part of the St. Patrick's Day festivities, they are toxic to our furry friends if ingested. Even small amounts of alcohol can mean big trouble for dogs. Avoid leaving alcoholic beverages unattended, on low, tables, or on the floor where they can be easily licked up by a curious canine.
Other traditional snacks like chocolate and soda bread with raisins should also be kept in a safe place as they contain harmful ingredients for dogs.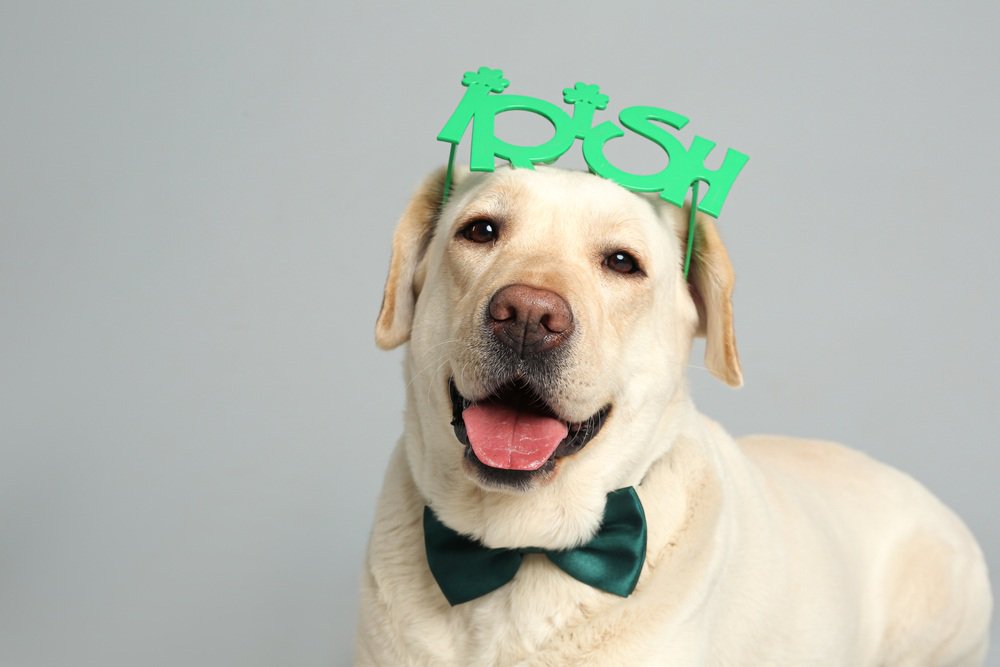 Festive Decorations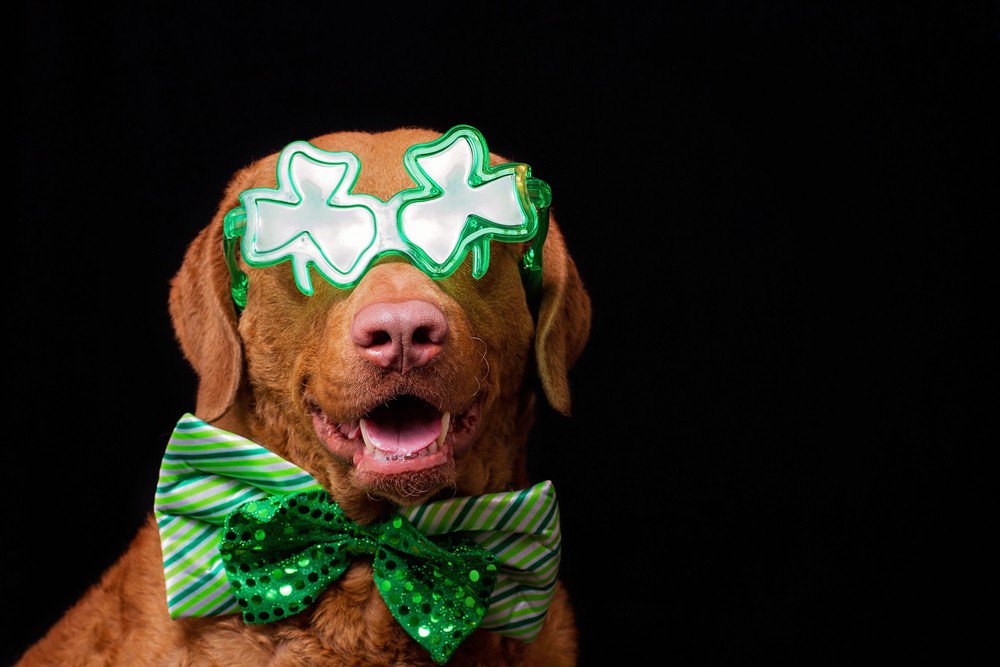 Shamrocks are very common during St. Patrick's Day, but these plants won't bring you luck if your pet eats them. If ingested, these toxic plants can cause an upset stomach, drooling, and in more severe instances, kidney damage. If you're looking for a plant to add a splash of green to your decor, Boston ferns are a pet-safe choice.
Chemicals found in St. Patrick's Day decorations, such as glow sticks and streamers, can be dangerous if ingested by pets. Tinsel and ribbon can also cause issues if consumed. Keeping these items out of your pet's reach can help avoid potential health hazards.
From making homemade treats to ensuring you have a pet-safe environment during the holiday festivities, these ideas and tips can help you and your pet enjoy a shamrockin' good St. Patrick's Day.